Published September 17, 2015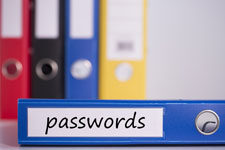 © WavebreakMediaMicro /Adobe Stock
Remembering passwords and usernames can be a pain. At Invoice Home, we like to make things easy. We hope you enjoy instant login.
---
How does instant login work?
If you use Google, Yahoo, Facebook or Windows Live, we simply use one of these services to verify your identity. This way you don't need to remember passwords or enter your login information repeatedly.


1. Go to the Invoice Home Sign In page:
https://invoicehome.com/signin


2. Choose from one of the services you use:

You'll have to confirm that you agree to use this provider as an authentication method and confirm data exchange the first time you log in. After this you're ready for one-click login!
---