Published November 21, 2018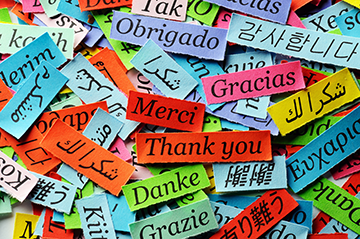 Three major events happen in November: the leaves changing from green to golden hues, consumers fight to the death for 20% off televisions on Black Friday and, if you're American, you stuff your face with turkey while declaring what you're thankful for. Of course as a business owner you are always thankful for your devoted customers no matter what nationality you are or country you're in. In honor of Thanksgiving, we're giving you 5 ways to give "thanks" to your customers and how to show gratitude from any latitude:
---
1. Send Handwritten/Personalized Notes


When you reach out to a big corporation often times they respond with a pre-written script that starts out with "dear customer" "dear user" or just the dreaded "hello [no name]". But how awesome does it feel when a business actually addresses you as your name and not as a faceless user in their rolodex? Combine this with writing out a note by hand and this feeling gets amplified tenfold.
If you're a smaller business you can tuck in a handwritten postcard in with your customer's orders or if you're a bigger business you can focus on your most loyal patrons. Send notes out for the holidays, on special business milestones, on customer birthdays or even just at random times to say thanks.
2. Start a Loyalty Program


What better way to say thanks than a rewards program? Now you don't need a system as complicated as Amazon Prime: if you are a brick and mortar store you can offer punch cards where for every 10 purchases your customer earns 20% off their next purchase. For online stores, you can implement a program where for every x amount spent the customer gets points they can redeem for free samples, gift cards and more. Better yet, 84% of customers say they are more likely to stick with a company that offers a loyalty program so you can kill 2 birds (or turkeys) with one stone- thanking your customers and gaining their loyalty.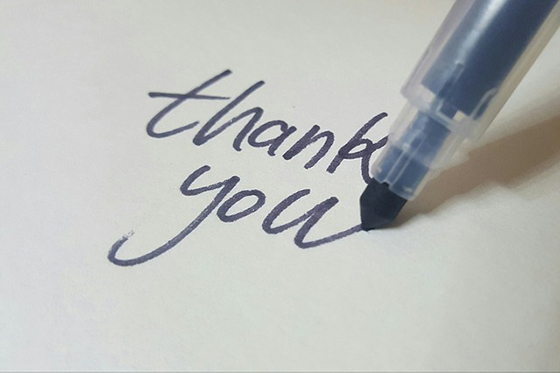 3. Spotlight Your Customers


In this day and age you're sure to have a social media account to promote your business so why not use this to promote your customers and make their day? Post a picture of one of your most loyal customers on Instagram to drive traffic to their page (who doesn't want more followers and likes on Instagram?) or if they even have their own business you can shout-out their Facebook or website. You can do implement these shout outs into your normal social media schedule which can help you keep a consistent upload schedule when you've run out of ideas for content or you're just having a bad hair day and can't post a picture.
4. Celebrate Business Milestones with Your Customers


5 years in business? New mobile application? Over 100,000 clients? You wouldn't have been able to reach these important milestones without your loyal customers so why not celebrate with them? If you have a physical store and are celebrating your anniversary, have an event or party and invite your customers to join in on the fun. Online stores can run special promotions, sales or rewards for a limited time around major milestones to reward customers while highlighting your achievements. Incorporating your customers in your celebrations shows them just how much you value them and fosters a connection between business owner and customer.
During the holidays make sure you add your customers to your list of people to thank no matter what country you live in. Another easy way to say "thanks" to your devoted customers is right on your invoice. The majority of Invoice Home's 100 templates have "thank you" written right on the form while you can always add a quick "thanks" when sending your PDF invoice by email. No matter if you say "thanks" "gracias" or "merci" showing gratitude towards your customers will always fill them with glee.

---
---