Published November 03, 2020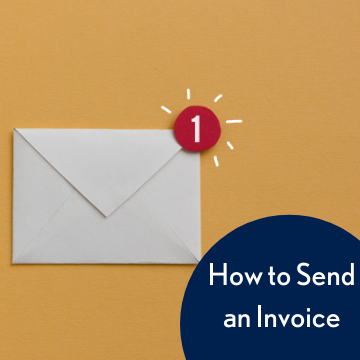 Before You Send
Before you send an invoice (and before you even do the work), it's important that you and your customer are on the same page. You don't want to surprise them by asking for a payment amount that they weren't aware of. 
Even if you are working without a formal contract, you should always communicate and have your customer agree to some preliminary payment terms. Once you and the customer have reached an agreement, send a services agreement before undertaking the project. It sounds intimidating, but don't worry. You don't need a lawyer for this. There are plenty of templates out there for you to use.
This agreement should detail a final price, payment due dates, and any late fees should a customer pay after the due date. When the customer signs this agreement, you have proof that they have agreed to all terms and conditions of the transaction. This also serves as a resource that you can refer back to if a price or payment dispute with your customer arises.
Creating an Invoice
Once you've completed the work, it's time to create your invoice for your customer. Don't worry, we've already put together a guide on creating your first invoice. Invoice Home makes creating an invoice easy, so head to our invoice generator and get started!
Sending Your Invoice
Your terms are agreed upon, the work is done, and the invoice is created. Awesome! Now let's get you paid. 
Typically, it's good practice to send an invoice to your customer immediately after delivering the final product. This ensures that you stay in the front of your customer's mind, and makes it less likely that you'll need to keep "chasing" that invoice.
Save a tree, and send your invoice via email. With Invoice Home it's an easy 3-step process!


1. Select the document you would like to send.

2. Click the "Email" tab.

3. Fill out the form accordingly, and press send!



When you're filling out the body of the email, make sure to keep things short and to the point. Don't worry, it's not rude. It's professional. Something like "Please find Invoice #101 attached. Please respond with confirmation that you have received this message. Thank you!" 

If they haven't responded within 48 hours, follow up and ask for confirmation that they have received your invoice. This is a small but helpful indicator that your message wasn't lost or ignored, and will help you get paid on time. 
---
That's it! Your invoice is sent and you're on your way to getting paid. If you want more tips on how to prevent late payments on invoices, click here.
Happy invoicing!

---