Published August 21, 2017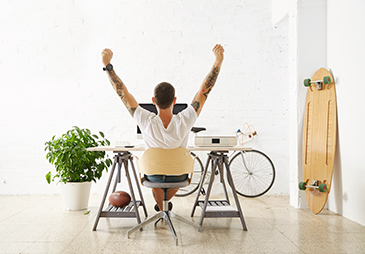 © marioav / Adobe Stock
Creating an invoice for the first time can seem quite complicated at first, but with the right help, it's really a breeze. If you're brand new to invoicing, and feel a bit intimidated by the word itself, don't be! Tag Invoice Home in for the assist!
---
Step 1 – Customer Communication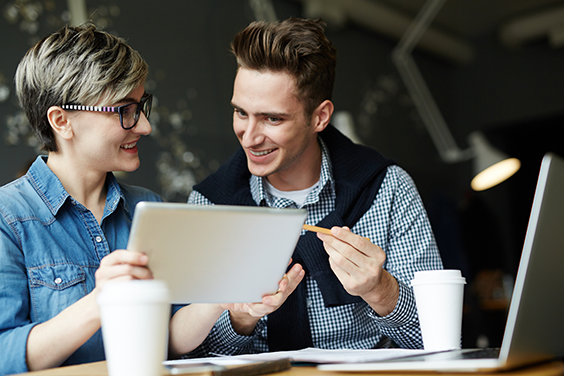 © pressmaster /Adobe Stock

Know your price, be fair but also know what you're worth. It's not only smart, but it's also professional, to have the price set in writing (like an email) prior to sending an invoice. You can create a quote and, once you both agree on a price, convert the quote into an invoice. This way your customer is not surprised. Also, if the customer were to later change their mind about the set charges, you always have something in writing to refer back to. Make sure your customer knows when they will be receiving their invoice and when the payment is due. All of that information is important and should always be discussed with your customer.


Step 2 – Filling Out Your Invoice


Before we began, let's start off by saying that there are two kinds of forms to choose from, depending on how detailed you would like to be. You can choose from the Basic or the Advanced Form.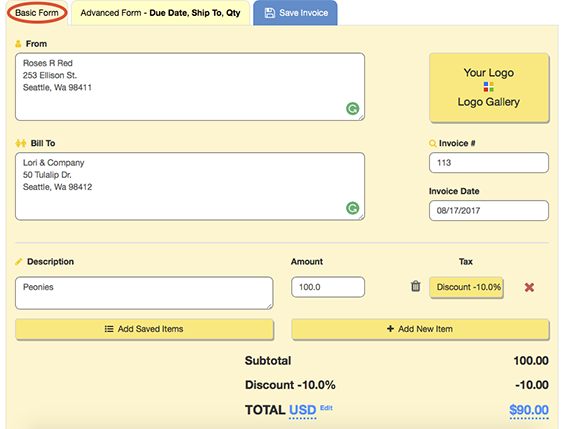 The Basic Form


From: Your company's name and address


Bill to: Customer's name and address


Invoice #: Automatically appears in numerical order (You can change it but if you do, it will affect the order of future invoices)


Invoice Date: Two options: Add the date the invoice was written or when it takes effect (your choice)


Description: Description of the product or service


Amount: The cost of the product or service


Tax: (Optional) Add a discount or a compound tax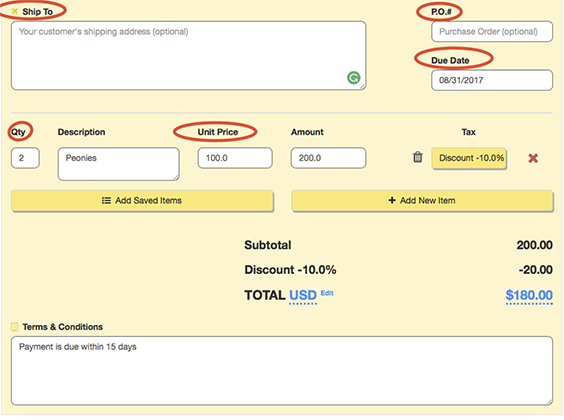 Advanced Form (Same as Basic + additions)
P.O. #: (Optional) Purchase Order Number
Ship to: Address of shipment if different from customer's address
Due Date: Date payment is due
Quantity (Qty): For more than one of the same product
Unit Price: Price for one piece
After filling out your first invoice, you will feel a wave of relief at your accomplishment and your future invoices will be easier to complete.
##**Step 3 – Email Invoice**##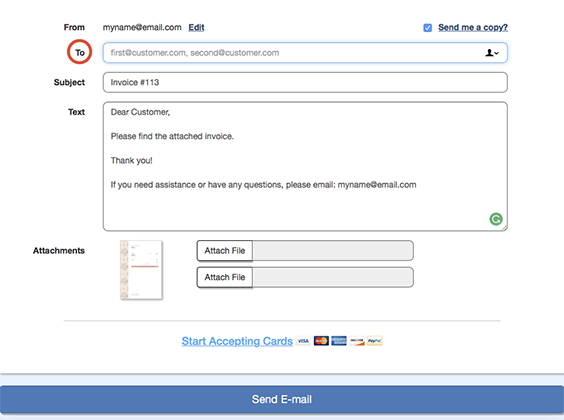 After saving your invoice, you are ready to send it! Find the
'E-mail'
option on your dashboard. Your email will automatically be included, along with the invoice you have just created. If you would like to attach other files or images, you can do so as necessary. All you have to type in is your customer's email address. We will automatically send you a copy of the email you sent, but if you don't wish to receive this, just uncheck the box. Click 'Send E-mail'. Congratulations, you created and sent an invoice! Now all you have to do is wait to get paid. In the meantime, bask in the glory of your first invoice and enjoy a glass of wine (or a beer) - because why not. ___

---
---