Published July 11, 2018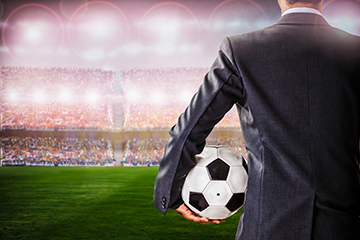 ©pixfly /Adobe Stock
On November 8th 2016 I visited a local bakery for my daily bagel and ridiculously oversized coffee after my trip to the polling station. My eyes were drawn to a sea of red and blue in the display case where there were donkey and elephant shaped sugar cookies along with the sign: "who will win?". Turns out the bakery was more accurate than the polls as the number of democratic cookies outnumbered republican 3:1. But that didn't stop me from buying a dozen and leaving without my lox and schmear. And I don't even like sugar cookies…
This case is the perfect example of how businesses can make an easy profit off major events. There's no event more talked about or loved, well, globally, than the World Cup and as it comes to a climax, now is the perfect time to cash in on the craze. Here are four easy ways for your small business to make money and get in the game during the World Cup (and other events):
---
Get the Ball Rolling with Special Deals/Promotions
You don't have to be a dealer in sports memorabilia to score off of the big game. Hairdresser? You can offer to die new clients' hair team colors for free. Tattoo artist? You can offer pre-made team designs to ink at a fraction of the cost. Having limited promotions such as these will help you take potential clients off the sidelines and into your business. Scared to offer discounts? Luckily, the World Cup only lasts for a month and your new customers will last a lifetime. Make a goal of how many new customers you wish to acquire and work overtime until your goal is met.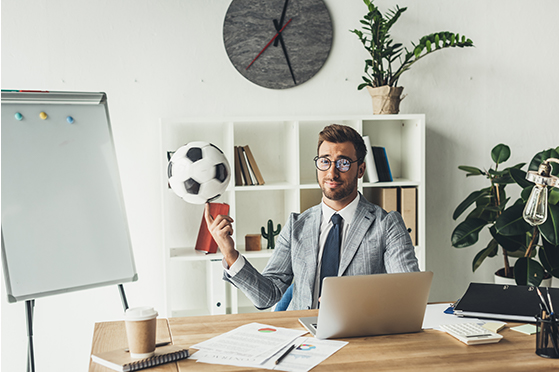 ©LIGHTFIELD STUDIOS /Adobe Stock
Don't Just Watch From the Sidelines
The whole message of the world cup is about community: countries from all over the world meet, celebrate and try to find the solution for world peace (okay, maybe not that last one). Same goes for the fans of the football field, who would rather watch the match live or in a rowdy pub than their living rooms. If your business has four walls and a television, invite customers to view the game in your establishment (and maybe buy a thing or two). If you operate out of your home, car, garage or local library, then why not attend an event yourself? If you're surrounded by extreme fans you can sneakily incorporate your logo into some body paint or you can slide tackle your business card into new friends' pockets. No one will issue you a penalty and you're bound to score some new clients this way.
Be on the Ball with Themed Products
Have you ever bought an item only because it had your favorite TV character, saying or embarrassing meme on it? The same goes (maybe even more strongly) for sports fans- and during the World Cup everyone suddenly becomes a fanatic FIFA fan. But before you go plastering Messi's face on all of your products, know that this can be a simple as selling items that correspond with a team's flag colors. Caterer cheering for team Colombia? Why not sell a fruit salad with bananas, strawberries and blueberries? Florist fangirling over France? You can easily put together bouquets of red, white and blue carnations. Simply adjusting the colors of your products in time for the World Cup can be a major game changer for your business.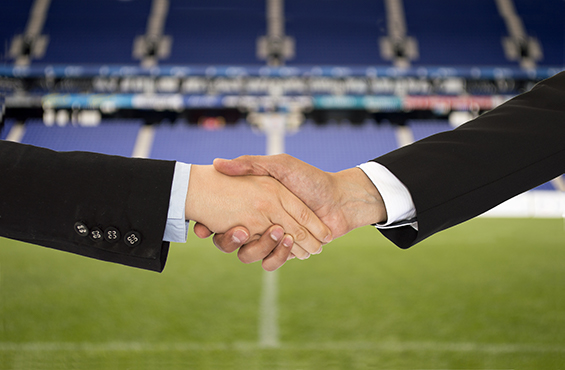 © cunaplus /Adobe Stock
Develop a Game Plan with Your Social Media
Did I mention that the World Cup attracts people from all over the world? The 2014 World Cup amassed over 672 million tweets, breaking social media records. And there's no reason you and your business team shouldn't join the fun! Score a hat-trick by posting on Instagram, Facebook and Twitter using World Cup related tags- even if it's just to congratulate Costa Rica or rebuke referees. You'll gain more exposure and your business won't get shutout by the constant (literal) goal posts.
World Cup got you feeling patriotic but you don't even know the difference between American and European football? Show the love for your country with our flag themed invoice templates! We have dozens of flag templates from Australia to Wales so no matter what, your business is always a winner.

---
---