Published August 07, 2019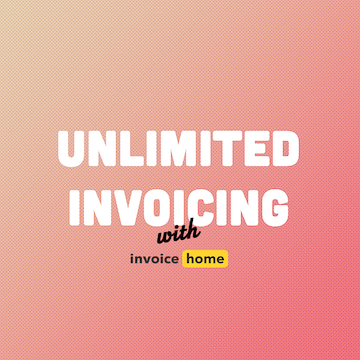 If you're reading this, then you probably have your own business. You're a freelancer, an entrepreneur, or maybe you're looking to become these things.
---
We know our customers


One of the biggest barriers to business growth is having time and organization for expansion. We're ecstatic that you've chosen Invoice Home to help you alleviate some of those burdens.
Most entrepreneurs start small, usually getting paid for a hobby, only to realize they could make money from it. So many transition to part-time and eventually jump into full-time work. Of course, once this goal has been reached, it's important to be aware of the bottom line.



Why you should upgrade


Invoice Home is here to make your bottom line look much better with an unlimited invoicing plan.
As a business owner, you're looking to get the biggest bang for your buck, you're pinching pennies! You only have so much money, and it has to go as far as you can get it too. That's why many people come to our site, to begin with. You probably searched for a free invoice generator or free invoice template.
We understand and we aren't complaining. We're very glad to be a part of your success.


Working with your business


We want to see you and your business grow. To be with you as you become Entrepreneur or Freelancer of the Year. To help you expand your business. To conquer your dreams.
We want you to achieve that success. Part of that success is making more than $1000 a month.
When you get close to that mark, go ahead and upgrade so you're ready to keep growing.
---

---
---