Published December 06, 2021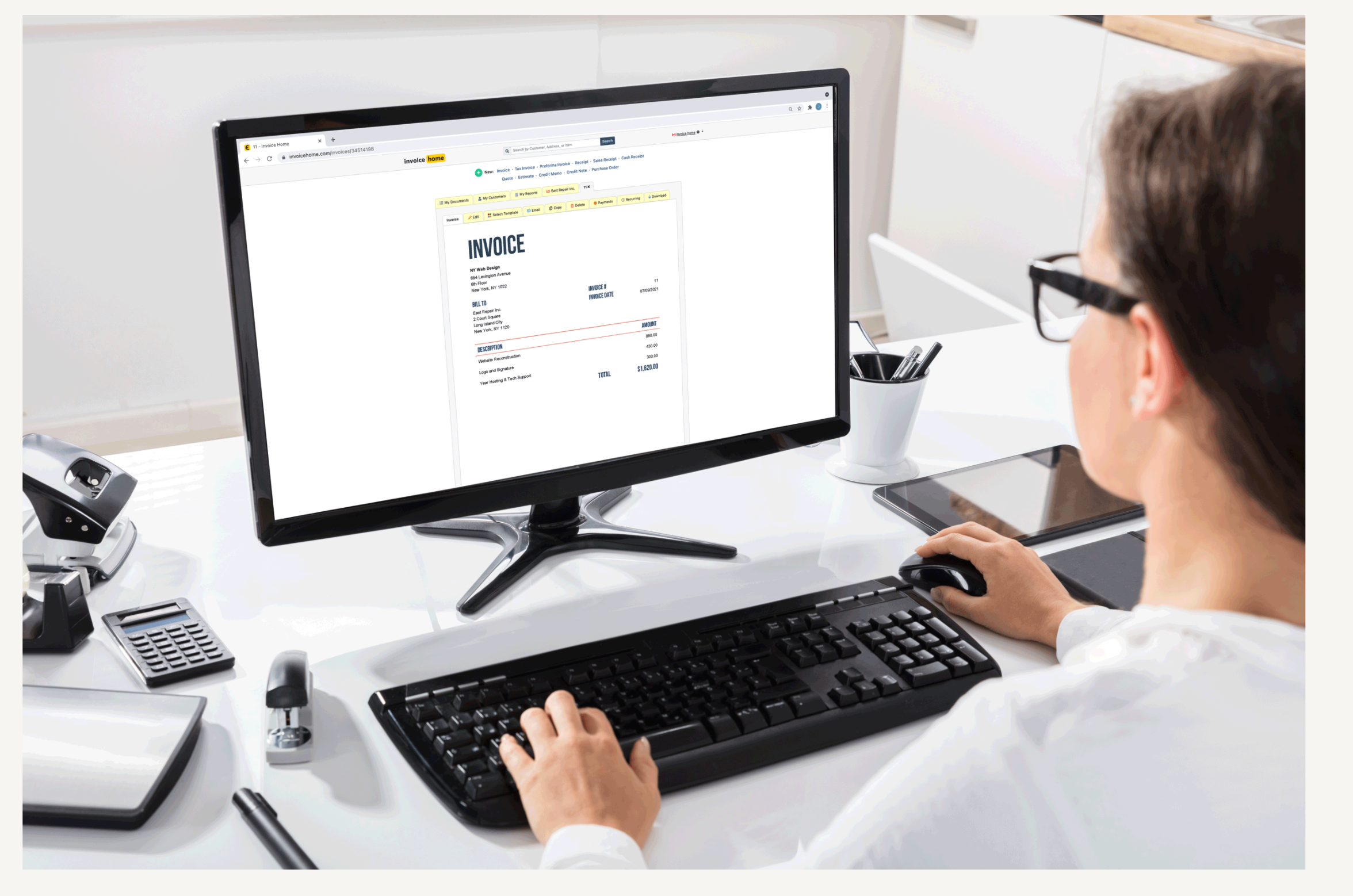 We get it. You probably came to Invoice Home when you were looking for a simple invoice template for your growing business.
We're thrilled you found us, but even though we have hundreds of beautiful invoice templates to choose from, Invoice Home has a lot more to offer you and your business.
For starters, we don't just offer invoices. We offer a number of other documents like receipts, quotes, estimates, and more!
Plus, our invoicing system has a host of features and functions that help you streamline your billing process. Like recurring invoices, payment links, an email feature, and safe and secure unlimited storage of all your documents and their details.


---
Newest Invoice Home Features


Due to popular demand, we have recently launched new features to improve your invoicing process!
---
Invoice Home Document Types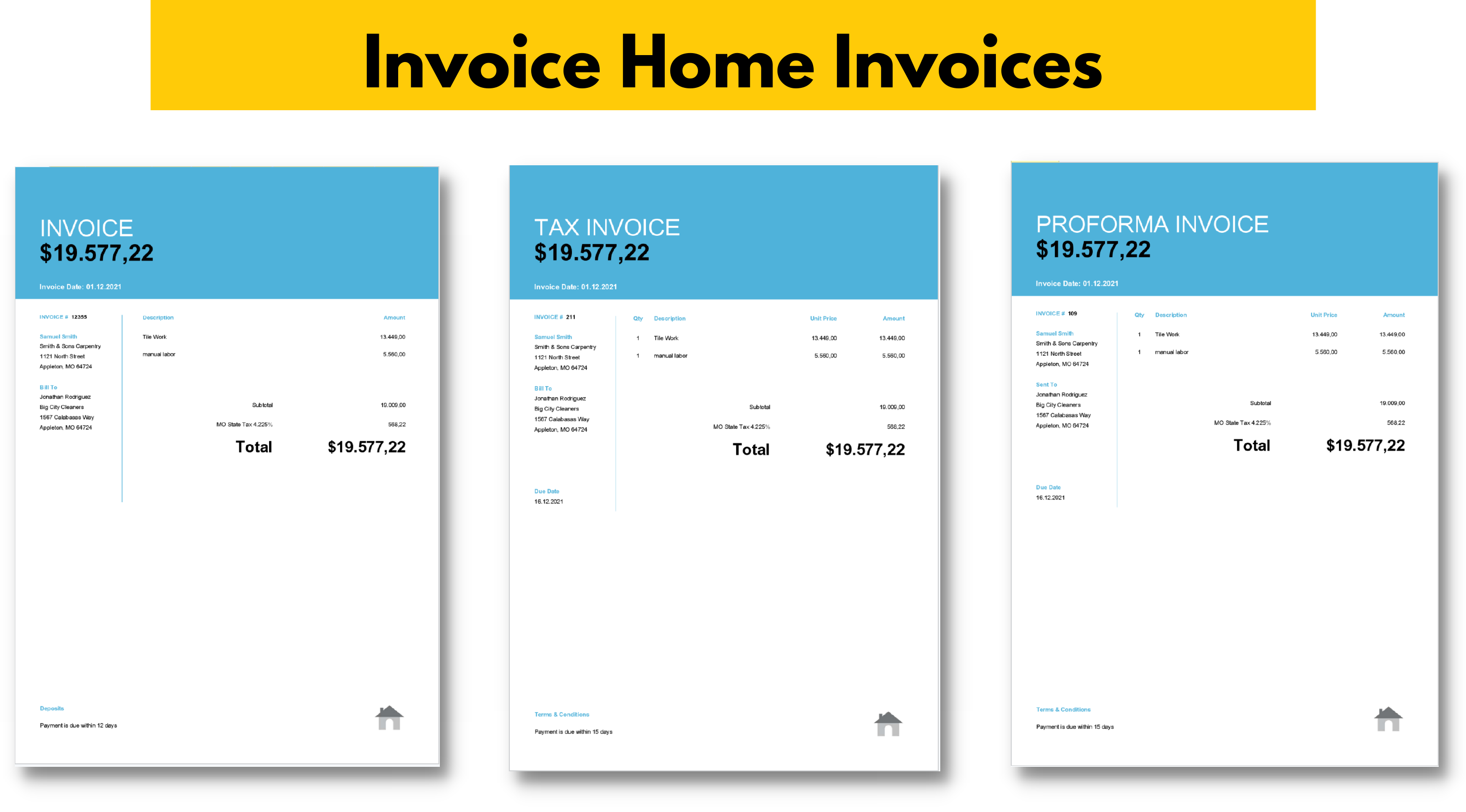 Invoice Home has a variety of documents for your billing needs.
Invoice Templates - for when you need to send a bill to a customer. Our simple to use system and stunning template designs give you all the options you need to create a professional invoice, so you can get paid.


Tax Invoice - for when you or your customers need to claim tax credits. Tax invoices include an itemized list of services or products, the tax applied, the quantities and description of these items, and more.


Proforma Invoice - for when you need to send your customers an invoice before goods or services are delivered.


Receipt & Sales Receipts - for when you need to issue proof of payment to your customers once they have paid their invoice.


Cash Receipt - for when your customers pay in cash, and you need to issue a simple, clearly marked receipt.


Quotes - for when you're bidding on a job and your customer needs to know what the cost of products or services will be.


Estimate - for when a customer needs an idea about the cost of a service or product but the price is not yet set.


Credit Memos & Credit Note - for when you need to notify your customers about a reduction in the amount of money owed.


Purchase Order - for when you need to confirm an order or products or services and their prices with your customer before fulfillment.


Delivery Note - for when you need to generate a list of all goods sent in a shipment.
---
Invoice Home Features & Functions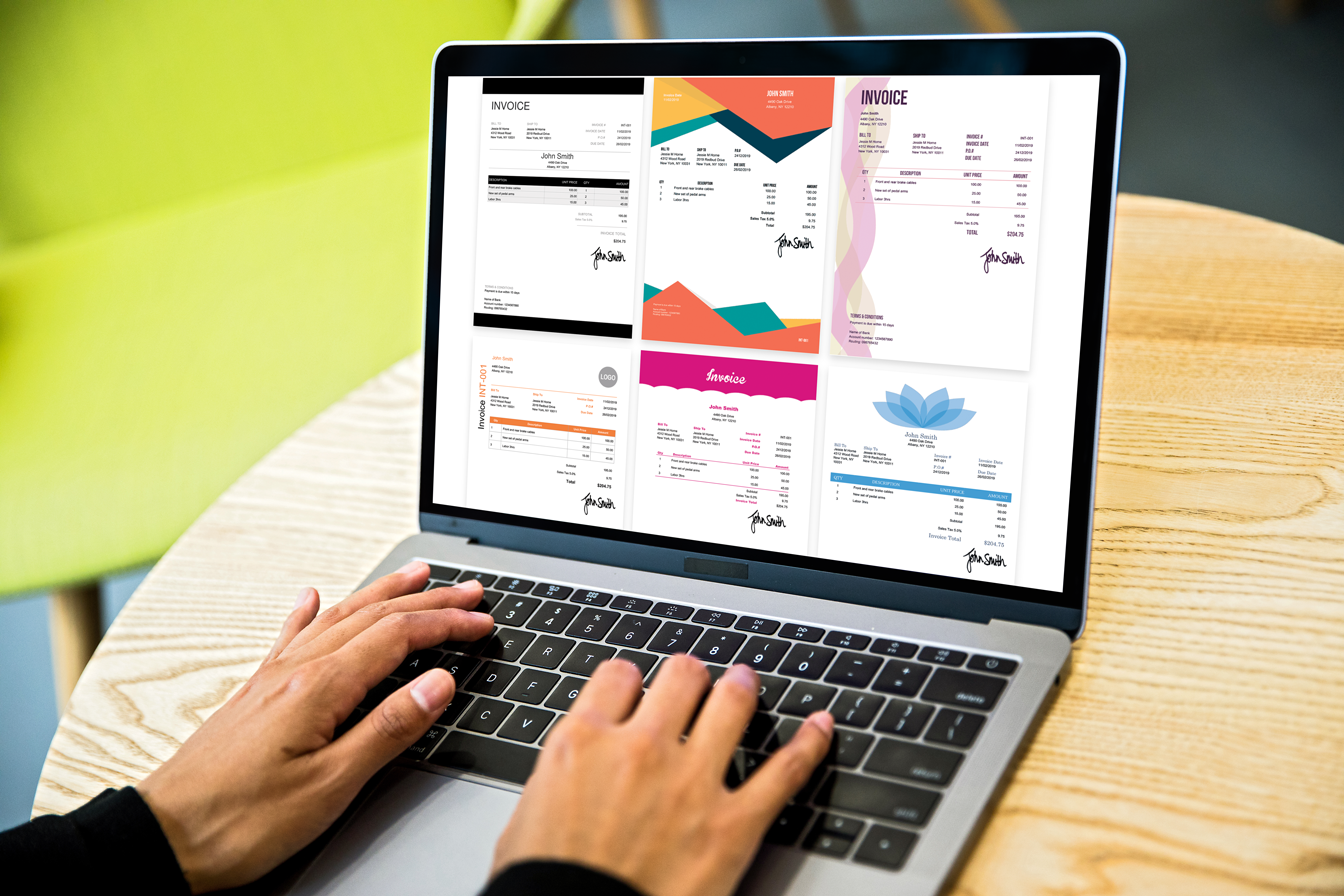 In addition to a multitude of financial documents, Invoice Home has a wide range of features and functions to help you promote your brand, customize your documents, and streamline your billing process.
Templates - Creating professional invoices and documents is easy with Invoice Home. We have hundreds of professionally designed invoice templates to choose from.


Logos - Upload your own business logo to invoices, or use one of our 500 free professionally designed logos.


Basic Form & Advanced Form- If you need more information on your invoices, like quantities, unit prices, a Ship To address, or a Due Date, opt for the Advanced Form.


Email Feature- With our email feature, you can email your invoices and other documents to your customers without even having to download them!


Payment Links - Our payment links feature lets you get paid instantly. Plus, your customers can pay online with PayPal or card!


Signature Feature - Our signature feature lets you upload your signature and add it to your documents. If you don't have an electronic signature, you can easily create one in the app.


Reports - Our reports feature lets you create a weekly, monthly, quarterly or yearly statement in just a few clicks.


Terms & Conditions - The Terms & Conditions field lets you add important information like payment deadlines and bank details to your invoices and other documents. Plus, now you can edit the field's title to any text you wish!


Payments and Partial Payments - If your customers make deposits or multiple payments, you can easily set up partial payments with Invoice Home.


My Customers - Invoice Home stores your customers' information in a handy list, so you can use them over and over again without having to retype the information.


Copy Documents - If you are billing the same customer or similar services to another customer, you can use our copy feature. Then just edit the parts of the document that need to be changed.


Saved Items & Copy Items - A saved list of all the products and services you've added to an invoice or document.


Adding Taxes- One tax, two taxes, compound taxes, or taxed and untaxed items. It's possible with Invoice Home.
---
Ready to Create an Invoice?


Ready to create an invoice and use these features? Log-in here, or get started now!
---