Published June 21, 2018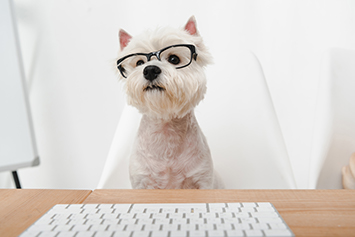 © LIGHTFIELD STUDIOS /Adobe Stock
Google, Amazon, PepsiCo.-- aside from all being top Fortune 500 Companies-- are all offer one important benefit to their employees, the ability to bring their precious pups to their place of business. But the benefits of dogs in the workplace isn't reserved just for well-established businesses. Here's why letting dogs into your small business isn't such a far-fetched concept:
---
The Hair of the Dog is the Perfect Cure for Stress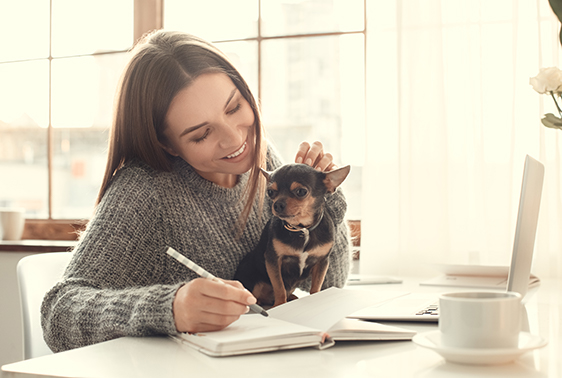 © Victoria /Adobe Stock
If we all understand one thing about starting your own business it's this: stress becomes a part of the daily grind. And if we all understand one thing about canines it's that they help us feel relaxed. Why else would we be constantly referring to them as a "good boy"? In the dog-eat-dog world of business, it makes perfect sense to utilize dogs as stress relievers. Not only is it cheaper than giving your employees extra vacation days, longer lunch breaks, or even paying for massages, having pups at your desks increases employee positivity and morale. One university study even found that employees who were allowed to bring in their pooches reported higher job satisfaction than those who didn't. Less stress and more satisfaction? Sounds like a business worth working for!
Your Schnauzer Can Ease Employee Schedules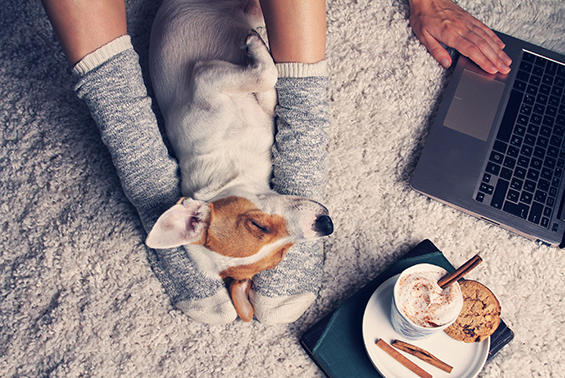 © glisic_albina /Adobe Stock


While your business might be your baby, don't forget that for many people their dogs are their precious fur-babies, and unfortunately, they take up a lot of time and effort. Feedings, walks, keeping them from ripping apart your furniture- thinking and scheduling all these things can keep your employees from concentrating on your business. One day your employee might need to go home early to let their labrador out, the next a different employee might take a longer lunch break to walk their westie. By bringing their dog to work, employees can have peace of mind knowing their animals are safe and sound, which means having more time to focus on work. The decreased stress will also lead to employees taking less sick days meaning you'll never be shorthanded at the office, especially during the dog days of summer.
Man's Best Friend Can Help Your Employees Become Best Friends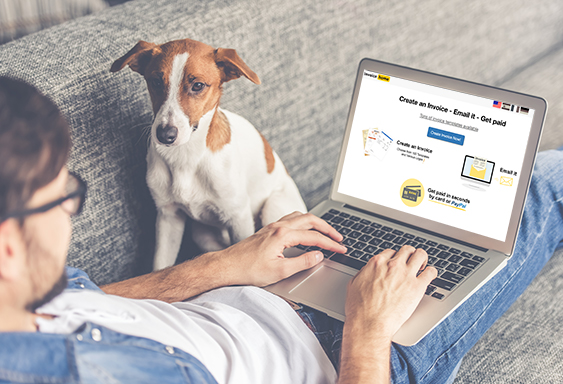 © georgerudy /Adobe Stock
The bond between a human and a dog is unlike any other (except, of course, the bond between a baby and dog), but luckily we can use our hounds to facilitate human connections. How many times have you stopped a random person on the street just to ask if you can pet their pup? When an employee brings in their dog it gives coworkers an excuse to talk and facilitate a friendship stronger than just "work buddies". Additionally, because pooches have been proven to increase employee attitude, happy work colleagues are more likely to get along with each other. Would you rather make friends with a smiley officemate or the one who sits in the corner on a computer all day?
Dogs Can Throw You a Bone When it Comes to Creativity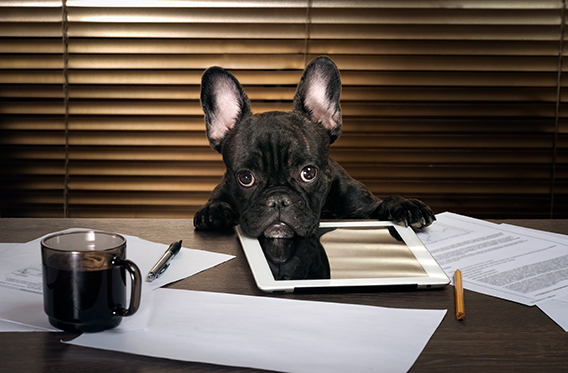 © kozorog /Adobe Stock
You're unlike any other company out there: Maybe you sell over 100 varieties of hot sauce or run a business restoring vintage pinball machines. Either way, it's important for you as a small business to stand out in the crowd with clever marketing and products. Having dogs at the office disrupts the traditional office atmosphere, allowing for out-of-the-box thinking that can give your business an edge. Also, studies have shown that walking can increase creativity by up to 60% when compared to sitting at a computer chair. This means that simply playing fetch with Fido can lead to employees fetching new ideas for your company.
It's no secret that allowing pooches into your profession will help your small business run with the big business dogs. From decreasing stress to improving employee morale and bolstering creativity, canines hold the power to transform your business. One thing that dogs cannot do, however, is create clean customer invoices for you. Luckily with Invoice Home's easy to use invoice and receipt templates you're just a few minutes away from creating stunning customizable bills to send to your customers. Customers will be so impressed with your professional invoices they'll become as loyal to your business as your pup is loyal to you.
---
---