Published October 29, 2015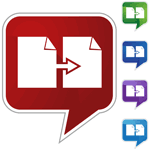 © John Takai /Adobe Stock
Many of us are typing very similar items again and again. You can save yourself tons of work by using items from previously issued invoices. How? Easy peasy!


---
1. When issuing or editing an invoice, click the "Add Saved Items" button:
2. A new window with recent items will appear
Select an item you would like to use. You can also use the search field; the example below is a search for the term "brake":
That's it! You can now alter the Item description, price or quantity as you need.
---