Published November 17, 2016


© Jemastock /Adobe Stock
The Advanced Form allows you to enter details into your invoice such as Ship To, Due Date, P.O. Number and more. Get started here!
Desktop version
1. Sign into Invoice Home and create a new invoice:

22. Select the 'Advanced Form' tab:

3. Voila! Your Advanced Form is ready to enter your client's details such as Due Date, Ship to, Qty, Unit Price: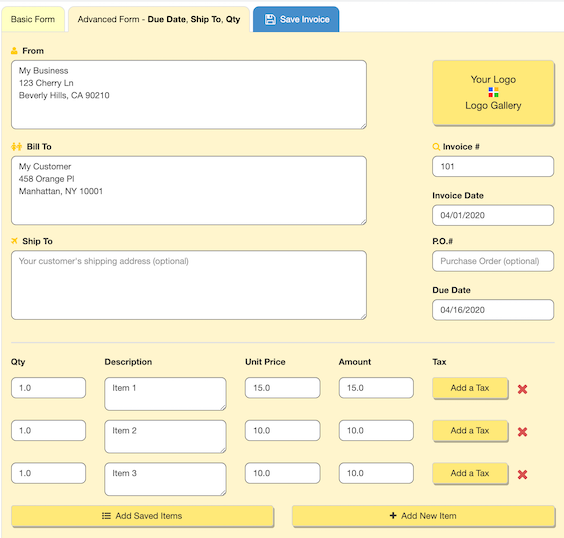 ---
Invoice Home app
1. Open the Invoice Home app and tap "New Document":
iOS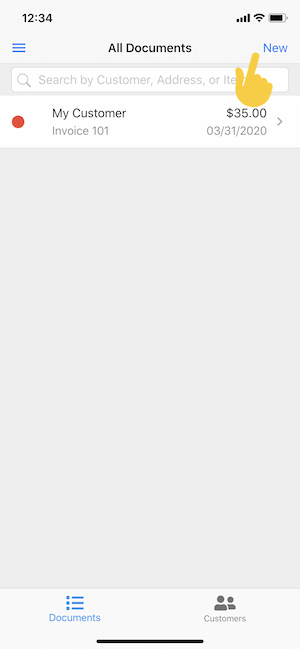 Android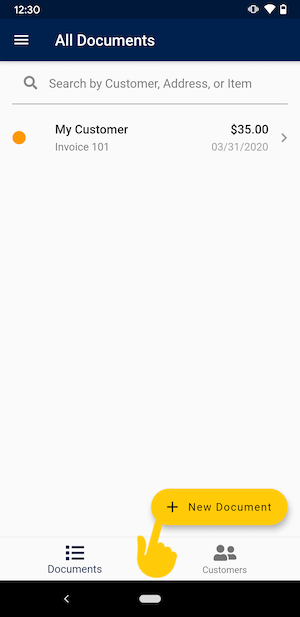 2. Swipe the "Advanced Form" slider to the right to switch your document to the Advanced Form:
iOS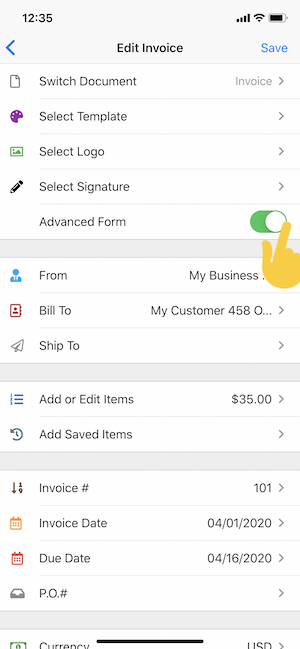 Android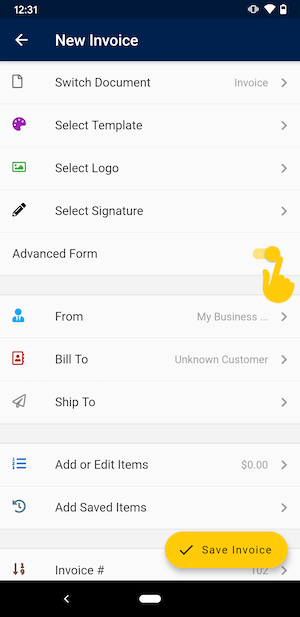 3. Go back to the home screen, and select the invoice you want to send.
iOS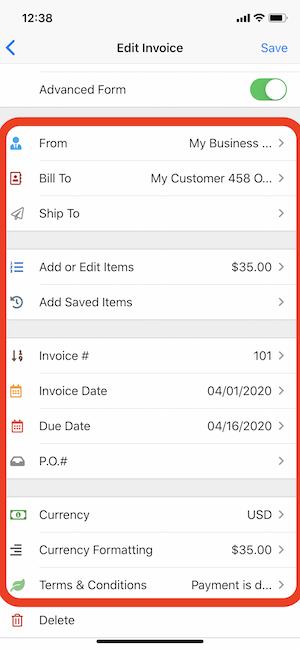 Android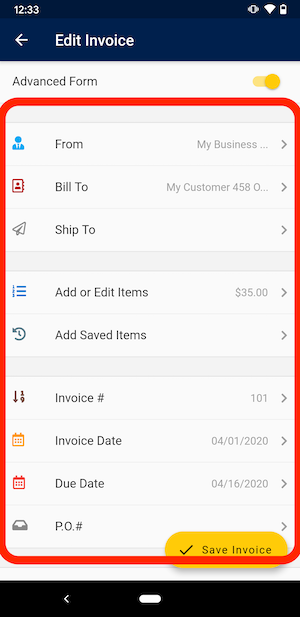 Pro tip: After you have entered all of your invoice details, you can save time on your next invoice by using the "Copy" feature like this.
---