Published November 17, 2016


© Jemastock /Adobe Stock
The Advanced Form allows you to enter details into your invoice such as Ship To, Due Date, P.O. Number and more. Get started here!
---
1. Sign into Invoice Home and create a new invoice:

2. Select the 'Advanced Form' tab:

3. Voila! Your Advanced Form is ready to enter your client's details such as Due Date, Ship to, Qty, Unit Price: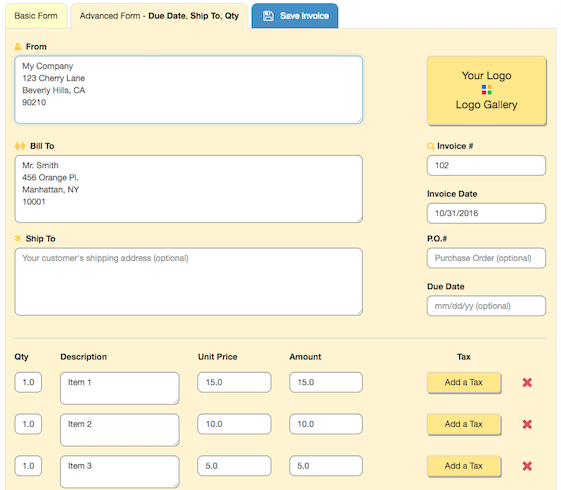 Pro tip: After you have entered all of your invoice details, you can save time on your next invoice by using the "Copy" feature like this.

---