Published March 19, 2019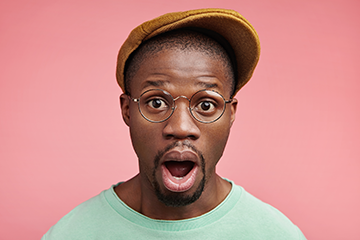 There's no doubt about it, rejection is hard. Especially when it's a response to a project or an idea you are truly passionate about. While this may make one feel like a failure it does not mean you should lose hope. Take a look at some of these household names that wouldn't be known today had they given up easily.
---
Saturday Night Live


I'm sure you've all heard the iconic lines "Live from New York...It's Saturday Night." This show has been an American staple since it's start in 1975. However, what you may not know, is that many well known actors auditioned to be a part of SNL and unfortunately, were not offered a spot. Nonetheless, they went on to achieve success in different ways. Some of the most famous people that were not offered a spot on SNL include; Jim Carrey, Steve Carell, Donald Glover, Aubrey Plaza, Stephen Colbert, Zach Galifianakis, and Lisa Kudrow. Many of those who were not offered a spot have become huge successes in other outlets, and have even hosted the show later to say "no hard feelings!"
Sir James Dyson and Dyson Vacuums


The name Sir James Dyson might not be as well known as some of the other names on this list. However, his contributions and story of success shouldn't be overlooked. Sir James Dyson is the inventor of Dyson vacuums, most significantly the first bagless vacuum. It started with an idea in 1978 when he came to the realization that his vacuum cleaner wasn't doing the job. Directly after this he thought, 'why not create a vacuum cleaner myself'. So, he did but the process was long and required a significant amount of time and effort. In fact it took 5,127 prototypes and FIVE years to complete. Lucky for him, and for those who love his brand he never gave up! If he had, Dyson Machines wouldn't be all over the world ( as they are now in 65 countries, to be exact). If we can take anything away from Sir James Dyson it's that product users are the most beneficial to learn from!
Michael Jordan and the NBA


Quite often we hear young basketball players speak about their dreams of becoming world-famous athletes like Michael Jordan. What those youngsters may not know is that Michael Jordan wasn't always the star he is known as today. Before scoring 32,292 points, becoming a 6 time NBA Champion, a 5x NBA MVP, 6x NBA Finals MVP, and so much more, Michael Jordan was the boy who tried out for the varsity basketball team and didn't make it. You may not believe this but he was so hurt after this rejection that he locked himself in his room and cried! Obviously the tears and rejection paid off as he used this feeling as his motivation to move forward, not his excuse to quit.
He later explained "Whenever I was working out and got tired and figured I ought to stop, I'd close my eyes and see that list in the locker room without my name on it. That usually got me going again." This just goes to show that, if we look hard enough, we can find motivation in anything, just as Michael Jordan used the strength from his past to lead him to become a world famous athlete.
JK Rowling and Harry Potter


Before Harry Potter, the most famous wizard in the world became a household name, the author, JK Rowling struggled to make her fantasy world a reality. Rowling has been very open with her fans about the difficulties she faced prior to finding success with "Harry Potter and the Philosopher's Stone". She is reported to have been turned down by 12 different publishers, which she detailed on her twitter account, "The first agent I ever queried sent back a slip saying 'My list is full. The folder you sent wouldn't fit in the envelope'", she elaborates on the financial situation she was in, in a follow up tweet stating "I really minded about the folder, because I had almost no money and had to buy another one." In 2004, Forbes named Rowling the world's first BILLIONAIRE author. How Magical!
When we think of the word "Genius", Bill Gates, Albert Einstein, Thomas Edison, and Steve Jobs might be some of the names that come to mind. However, they also faced hardships and worked through tough moments. Thomas Edison failed over 10,000 times to invent the light bulb. When asked if he felt like a failure, he answered, "Why would I feel like a failure? And why would I ever give up? I now know definitely over 9,000 ways an electric lightbulb will not work. Success is almost in my grasp." Having a good attitude and positive mindset will do wonders for someone working towards a goal. Use your rejections, failures, and mistakes as motivation to keep moving forward. Keep trying, keep learning, and don't give up. Your success could be just around the corner.
---

---
---