Published January 20, 2015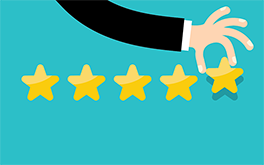 © makc76 /Adobe Stock
We're excited to announce a radical InvoiceHome.com update. We are also proud that we have achieved a 5-star rating from 98% of users. Please check out the new swift workflow to see the many new features! Enjoy!


---
300 New Invoice Templates
One click to switch the Invoice Template to fit your taste. Please see the wide and growing list of colorful invoice templates.

Automate Customers
You don't have to bother with filling in multiple fields, saving you a bunch of time. In addition, multiple invoices for the same clients are automatically recognized, even without entering the client into the system.

Add Saved Items
You can now easily select items from previously issued invoices. Just search for items and select the ones to be used or edited on a new invoice.

500 Business Logos
Need a business logo for invoices? Simply select one from our business logo gallery; with over 500 to choose from, you're sure to find a match.

One-Click Email
You can now send an invoice as a PDF via email, directly from the invoice form. Local attachments to be sent along with an invoice are also supported.

One-Click Archive Download
Just one click to download invoices as a PDF or Excel archive showing all your invoices and payment data.

Allow Your Customers to Pay Online
Simply enter your PayPal email address or select one of other gateways supported. This single step will ensure that a payment link is automatically generated for each invoice and included in your email the client receives.


---