Published December 02, 2014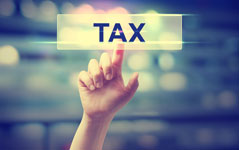 © Tierney /Adobe Stock
You may occasionally face the need to add taxable items and non-taxable items on one invoice. As an example, let's use spare parts (taxable) and labor (non-taxable). With Invoice Home this is very easy to do.
---
How to use taxable and non-taxable items on one invoice?
1. Setup the tax
When editing the invoice, click the "Add a Tax" button in the items row area and fill in the desired "Tax Name" and "Tax %". You can use as many tax names and rates as you need. Then simply switch between them for each line item.

2. Clear a tax for non-taxable items
To make life easier, tax used last will be used automatically for each new item. To avoid this, just click the refresh icon, to the right of the tax rate button.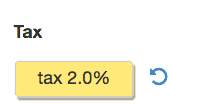 That's it! This item will now be calculated as non-taxable and with this method you can combine various tax rates and non-taxable items within a single invoice.

---